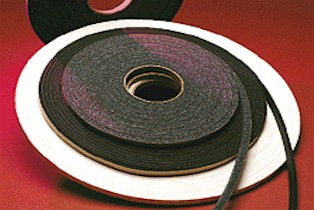 Custom Fabricated Items & Assemblies
Meeting all of your custom fabricated needs, we are a full line supplier and industrial converter / fabricator of resilient materials and thin metals with a commitment to the highest standards in quality and service.
We also precision die-cut all materials.
Manufacturing capabilities include tight tolerance skiving to thickness of closed and open cell materials; slitting to width of cellular and solid rubber; lamination of acrylic, rubber, and silicone based pressure sensitive adhesives.
Additional materials include Closed Cell and Open Cell Sponge Rubber – Neoprene, EPDM, Silicone, and Viton. Along with Polyurethane, Polyethylene, Polyester & Polyether.
Materials available in sheets and roll form - slitting to width of materials. Stripping of all heavy gauge cellular and solid rubber materials.
Our experienced customer service and technical staff will assist you with a wide range of materials for a variety of applications and industries.